"95 Percent of Our Ward Members Lost Their Homes": An Update on Church Members in Paradise, CA
Since the Camp Fire erupted November 8 in Butte County, it has killed 77 people, destroyed more than 10,500 homes and torched an area the size of Chicago.
The Camp Fire is already the deadliest and most destructive wildfire in California history. And with 993 people still unaccounted for, officials fear the death toll could keep rising.
As of yesterday. November 18, 2018, the Camp Fire had seared 150,000 acres and was 65% contained.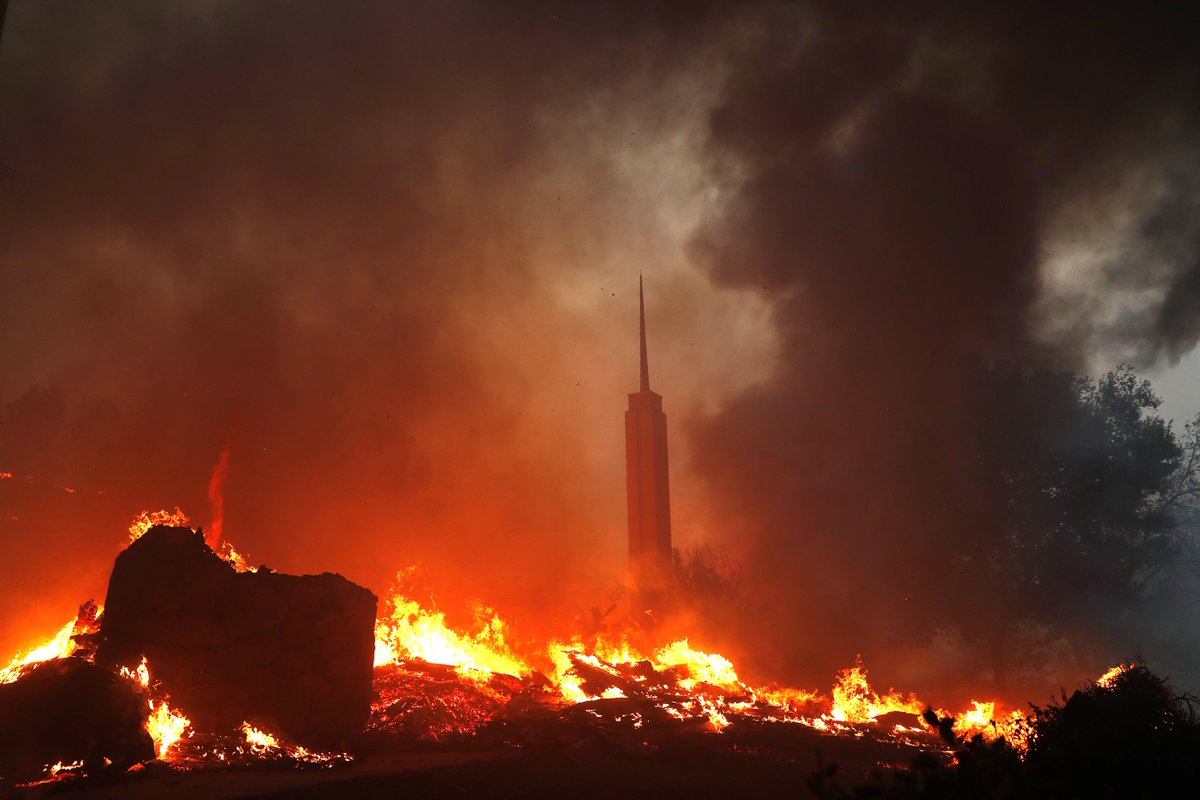 For anyone who is a Father.. this video will inspire you. It shows how to provide hope in the face of danger. Unbelievable.. and although it is a little long. it is worth watching until the very end.