Here are a few photos I took of the Salt Lake Temple yesterday. I was shocked to what appeared to look like a warzone. These are the views from the north side of the Temple.
It appears that the foundation of the Temple is starting to be removed.
Here is a close up of the foundation of what is holding up the North side.
Most of the glass windows have been removed and the north extension of the sealing rooms appear to be hollowed out.
This is a photo of the demolition of the Chapel and North Entrance into the Temple.
All of the trees have been uprooted and removed. The entire surroundings around the temple is void of any living thing. It appears to be a shell of concrete.
________________________________________________________
I sure miss what the Temple used to look like. Here are a few photos taken before the demolition on the Northside of the Temple with all of the Cherry blossom trees.
Some views from the South side of the Temple of the gardens and fountains.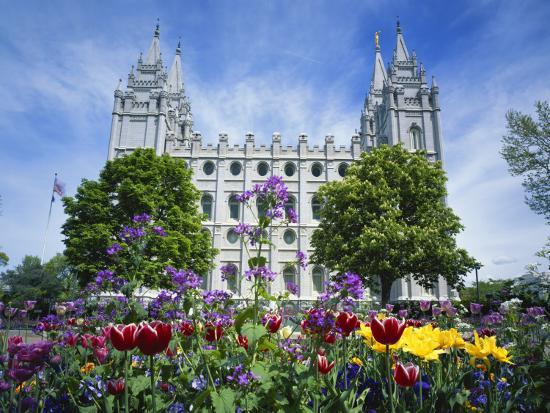 _________________________________________
But, this is what we have to look forward to. Here are the architectural rendering that the Church has released on what the newly remodeled Salt Lake Temple will look like in 4 more years.